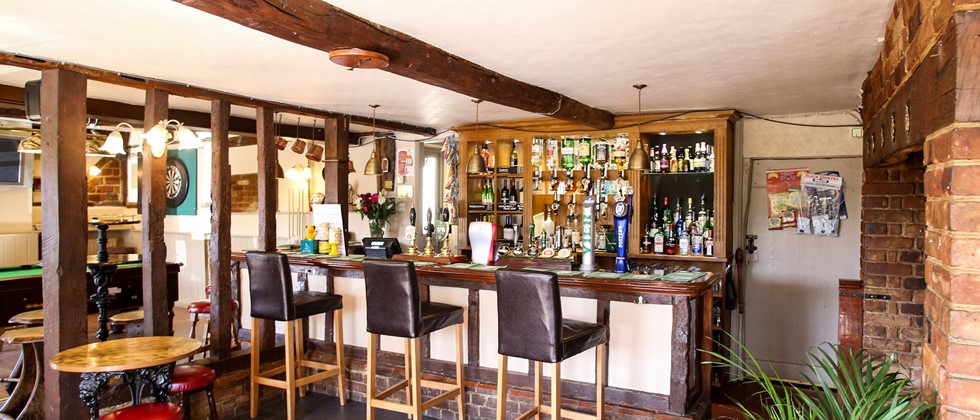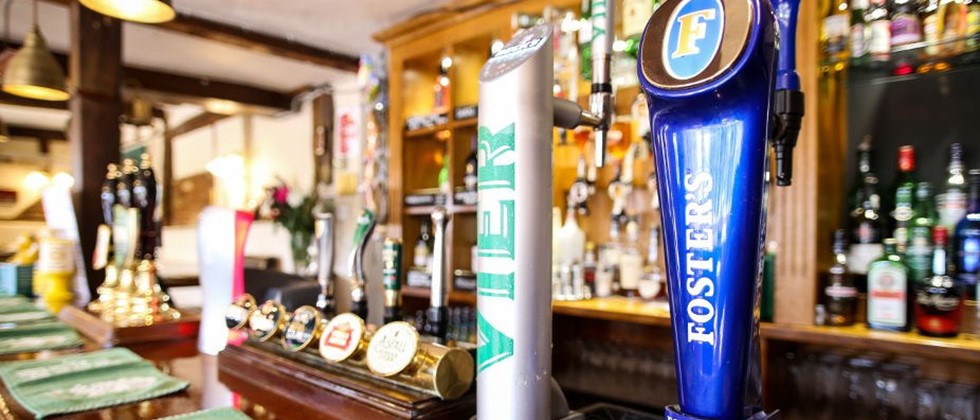 Drinks
Beer
Abbot Ale
, Greene King PLC
(5.0%)
Full flavoured, smooth and mature taste with fruit cake characters , a malty richness and superb hop balance.
Beer
IPA Bitter
, Greene King
(3.6%)
Beer
Budweiser
, Budweiser
(5%)
Fresh and subtle fruit notes, a delicate malt sweetness and balanced bitterness for a clean, snappy finish.
Beer
Carlsberg
, Carlsberg UK Ltd
(3.8%)
Carlsberg is a Pilsner style lager originating from Copenhagen, Denmark. Carlsberg is light, easy drinking and refreshing. The all malt recipe and Carlsberg yeast strain gives the balance between body and depth of flavour and a clean refreshing palate.
Beer
Coors light
, Coors Brewers Ltd
(4.0%)
The Coldest of the Cold!
Beer
Foster's
, Heineken
(4.0%)
A pleasant, fruity, lighter-styled quaffing lager
Beer
Guinness Draught
, Guinness
(4.1%)
Guinness is an Irish dry stout that originated in the brewery of Arthur Guinness at St. James's Gate, Dublin. Guinness is one of the most successful beer brands worldwide.
Beer
Peroni, Nastro Azzurro
, Miller Brands UK
(5.1%)
Brewed from the finest spring planted barley malts, Peroni has a unique balanced taste with a delicate aroma arising from the hops of the most exclusive varieties.
Beer
Stella Artois
, Stella Artois
(4.8%)
Stella Artois is one of the world's best-selling beers and is enjoyed in more than 80 countries. Its full, characteristic flavour and high quality is assured through a superior brewing process and by using the finest ingredients available.
Cider
Aspall Cyder
, Aspall Cyder
(5.5%)
Fruity, dry, racy, thirst-quenching, lip-smacking